1 Bedroom Apartment Decorating Ideas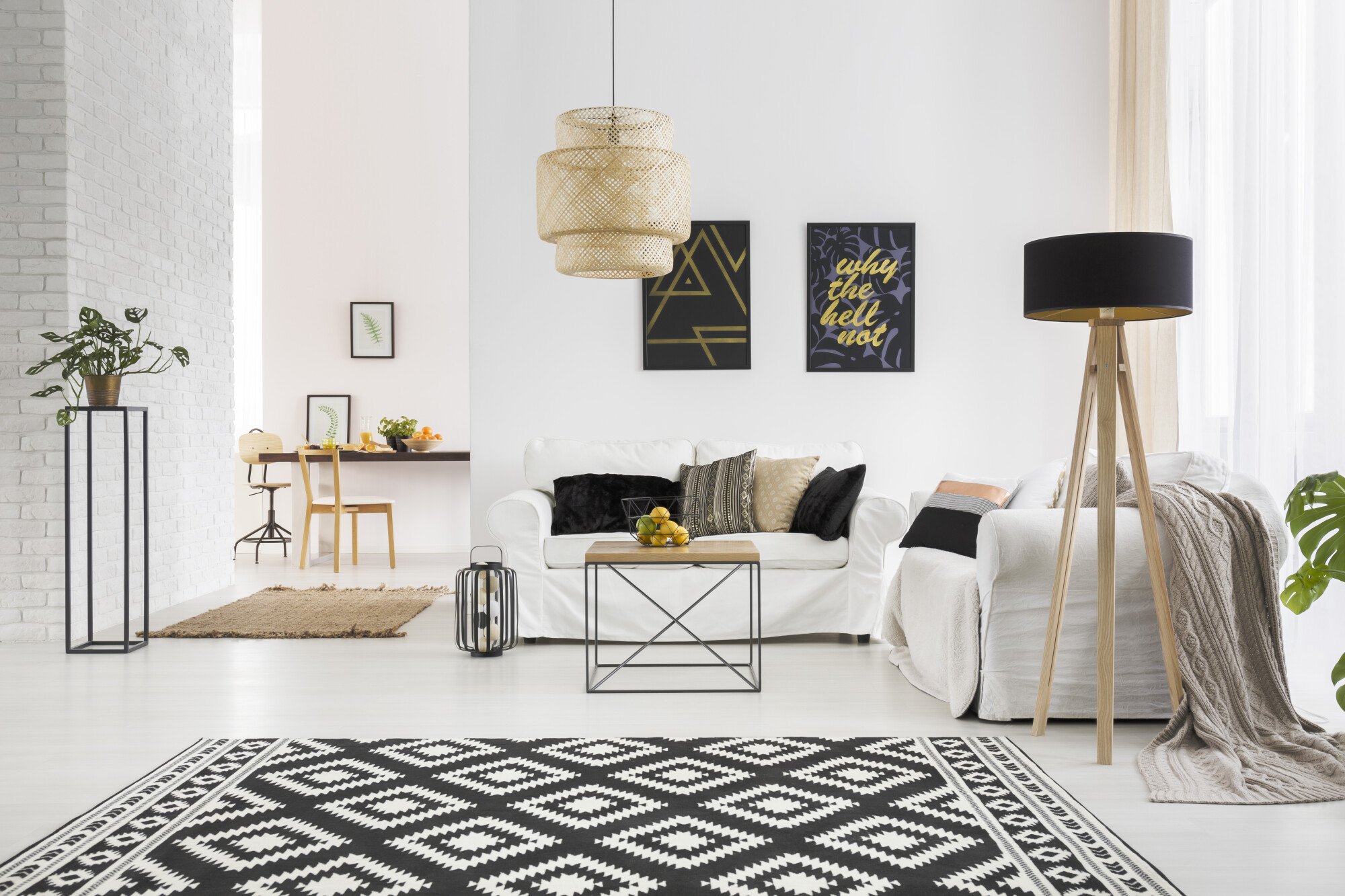 Whether it's your first apartment or your fifth, though, decorating never gets easier. Depending on the size of your space, functionality is important, and ensuring everything has a purpose is essential, but you can still make things feel cozy.
Read on to learn seven of the best 1 bedroom apartment decorating ideas to help your space feel like a true home.
1. Set Up an Entryway
One of the best things you can do in your home is set up a dedicated entryway. This gives you somewhere to place your keys, take off your shoes, and drop everything when you get home from a long day rather than throwing it all on your couch or around the apartment.
All it takes are a few hooks, a basket for all your things, and a place to slide your shoes on and off so you don't track dirt through the house. If you have the space, though, you can add a shoe rack, mirror, and other small decorations to make the space feel even more luxurious.
2. Install Window Treatments
Another easy way to make your apartment feel more luxurious is with window treatments. Sure, the plastic ones that came with your apartment are fine, but you shouldn't underestimate the value a good pair of curtains can provide.
If they're hung high enough, they can make any room feel tall and fancy. Even if they're not, though, you're adding a sense of refinement to your space, and it's easy to do on a budget when needed.
3. Don't Forget Your Bathroom
Just like with window treatments, spending an extra bit of time adding a personal touch to your bathroom is a great way to make it feel like less of a rental. Whether it's with a fabric shower curtain, artwork, or nicely colored towels, those few little touches are enough to make any sterile bathroom feel like a brand new space.
Having a small fabric stool in place of a step stool to reach those high places is also a great way to make your space feel more polished.
4. Stock Your Kitchen
This is one of those areas that can start adding up really fast if you're not careful, but having all the essentials on hand is going to save you money in the long run. When you have nice things in your kitchen, it makes you want to stay home and eat more instead of going out to your favorite restaurant multiple times a week.
Take your time, though. Search out thrift stores, ask family members for hand-me-downs, and look for deals at stores in your area.
Don't worry about doing the same for food either. Pantry essentials are exactly that essential but buying everything at once can get overwhelming if you're on a budget. Keep your eyes open for sales and coupons at grocery stores, and plan your meals ahead of time.
If you're cooking a rice dish that week, then you can go for the bulk bag to have extra for later. If you're making pasta, then you can grab a few extra boxes. Over time, you'll collect everything you need for an organized, functional kitchen.
5. Swap Out Lighting
This might sound like it can't be done, but swapping out your overhead lights for nicer fixtures or vintage finds is a great way to help your home feel like it's been remodeled. Before doing this, be sure to ask your landlord if your property allows swapping out light fixtures.
Making sure the lighting complements the room itself can help everything appear more neat, natural, and cozy. It can also make them appear bigger, which is important when you're thinking of small 1 bedroom apartment decorating ideas.
6. Try Vertical Storage
If you live in a small space, vertical storage is a must. Whether you install floating shelves or create a bookcase wall in your space, taking advantage wherever you can is a great way to make the most of what you have.
Even if you don't have enough belongings to fill all your shelves, you can decorate them to add a personal touch to your entire space. On the other end of that, if you have too many things, you can get creative with baskets and different bins to keep your shelves neat and easy to look at.
Shelves placed in the middle of space are a great way to not only give yourself extra storage but also to help separate small studio spaces or large living rooms. That's not all you can do, though.
7. Create Distinct Areas
If you have an open concept apartment and need one area in your home to have multiple purposes, getting creative with how you separate the area is essential.
You can keep things simple with multiple area rugs and strategically arranged furniture, or you can get creative and add a rod and curtains from wall to wall. If you have the means and the space, adding sliding doors to your list of 1 bedroom apartment decor ideas can help not only block off areas, but also loud noises or other potential disturbances.
Try These 1 Bedroom Apartment Decorating Ideas?
Do any of these 1 bedroom apartment decorating ideas sound interesting to you? Whether you're starting from scratch or you already have a few items to help inspire your look, it's important to remain intentional with the things you bring into your home. It's easy to get excited and buy whatever looks nice, but it's important to make sure you have the room first.
It also helps when you know what your apartment looks like before you move in. Contact us to set up a tour today.