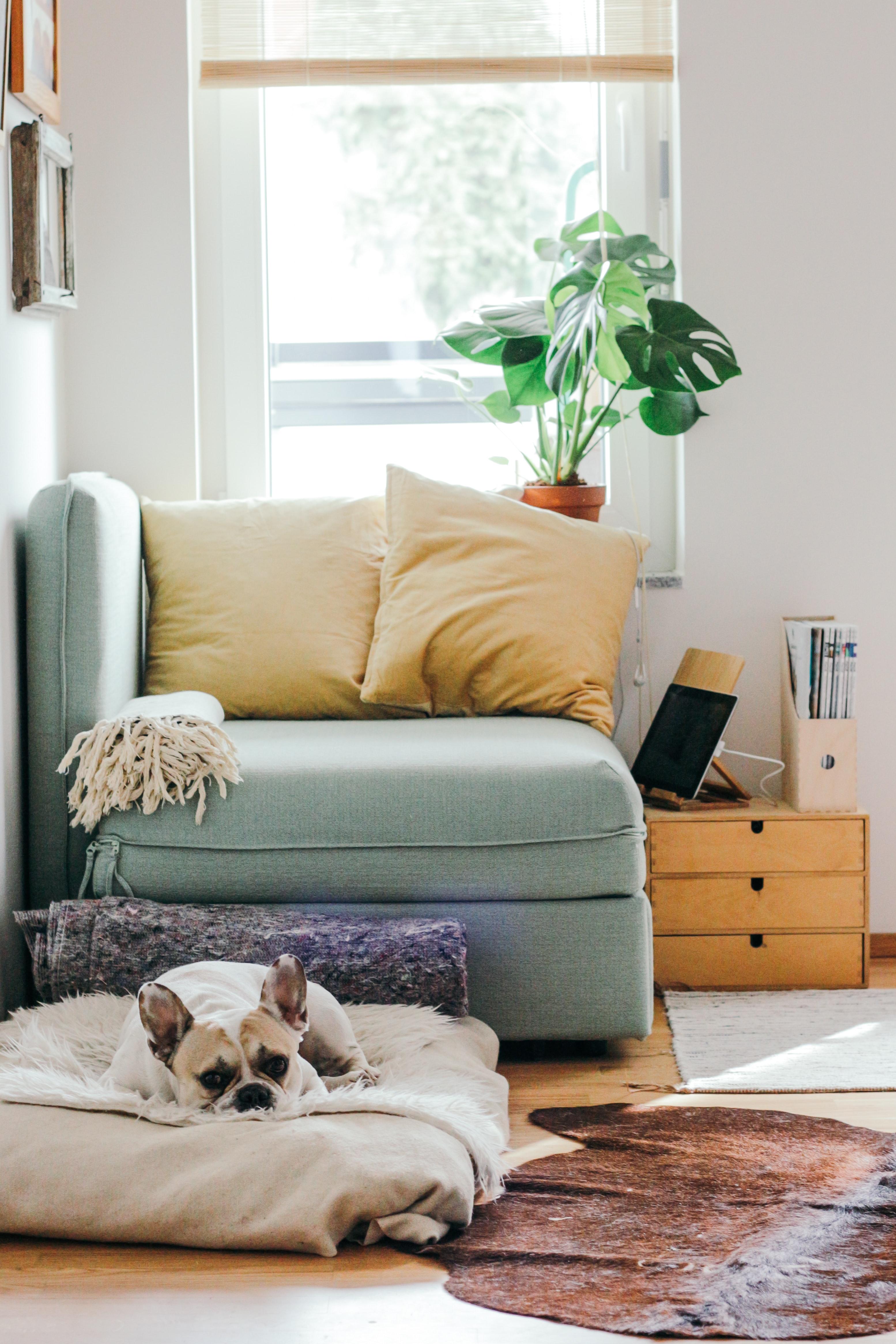 Your home is the most intimate space for you and your family to be together. Most of us want our homes to be comfortable, welcoming, and impressive. For those unable to splash big bucks on new furniture and wall art, it leads to questions about how to decorate an apartment on a budget.
Decorating on a budget doesn't have to be difficult. With a little creativity and imagination, you can transform your apartment into a stylish and inviting space. Items like thrift store pieces, vintage finds, or even items from around the house can be given new life with a little bit of paint or fabric. Personalize your space with meaningful and personal items. This could include things like photos, artwork, or even sentimental mementos. By following these tips, you'll be well on your way to creating an apartment that reflects your unique style - without breaking the bank.
How to Decorate an Apartment On a Budget
One of the best parts of owning or renting a home is getting to decorate it and make it your own. Not having thousands on hand to spend doesn't have to get in the way of your home decor journey. Check out these imaginative and cheap ways to decorate apartment rooms.
Go Thrift Shopping
Going to second-hand stores or thrift shops is a great way to get your hands on some unique and characteristic pieces for your apartment. Thrift shops are known for being gold mines for one-time vintage finds for furniture, kitchenware and wardrobe items. If you don't have any good thrift shops nearby, it might be worth doing some research to find good ones. You'll be able to make a day trip out of thrift shopping for your apartment decor.
Forage the Great Outdoors
You would be surprised just how much you can derive from simply going outside if you know what you're looking for. While it might take a little bit of DIY, using items from the great outdoors will give your house a biophilic edge. You'll just need to get a bit creative and do some research to find ideas. There are plenty of great YouTube channels dedicated to this type of DIY. For example, home decor with tree branches is becoming an increasingly popular cheap way of decorating apartments.
You can also venture outside in the summertime in search of flowers to add to your home decor. A great option is press flower art. Simply find a beautiful flower, place it in between book pages, and leave it under your mattress for one week. The book pages will dry out the moisture from the flower completely, putting a stop to the decomposition process. Once this is done, you can find a cheap picture frame to frame your flower. You could even go as far as to theme an entire room this way!
Reuse Old Items
When an old lamp or nightstand has been living in the same place for a long time, it's often difficult to imagine another place for them. However, you'd be surprised how much difference you can make by simply rearranging furniture and breathing life into old items. Perhaps, you're tired of looking at the bland cream curtains in the living room? Why not DIY dye them a new color to liven up your living space?
Fill the Walls With Magic Moments
The best home decor is often the most personal. This is great news for budget home decor as there's so much that can be done with photos. With pretty much everyone owning a smartphone, most people have stockpiles of photos with family and friends. Whether it's a funny moment around the house or standing on top of a mountain after a long hike, you'll surely have plenty of photos to make use of.
Whether you use an inexpensive frame or build one from tree branches that you collected outside, you'll be able to contribute character to those big blank walls, winning at budget home decor.
Using Themes
A theme can really bring a room together and give it some personality, even if you're working with a tight budget. You can find all sorts of creative ways to incorporate your favorite themes into your home decor, from using small accents to going all out with a themed room. If you're not sure where to start, think about the things that make you happy or bring you comfort.
For example, if you love the beach, you could incorporate seashells and sand into your decor. Or if you're a fan of nature, you might use plant life or natural materials like stone and wood. If you love flowers, you can transform a room with a collection of pressed flower art with a little imagination, you can turn your home into a reflection of your personal style.
Winning at Budget Home Decor
If you are in the process of looking for an apartment, Georgetown of Kettering can help! Learn more about our apartments in Kettering, OH and schedule a tour today! One of the best things about decorating an apartment on a budget is that you can really get creative. There are a number of ways to add personality to your space without breaking the bank. First, consider thrift stores and garage sales as a source for affordable furniture and decor. You can also paint an old piece of furniture to give it new life.
Another great way to save money is to DIY some of your home decor. For example, you can frame posters or artwork that you love, or create a gallery wall using photos, postcards, and other mementos. With a little imagination, you can achieve a stylish and cohesive look without spending a lot of money. Enjoy these great tips and start winning at budget home decor.