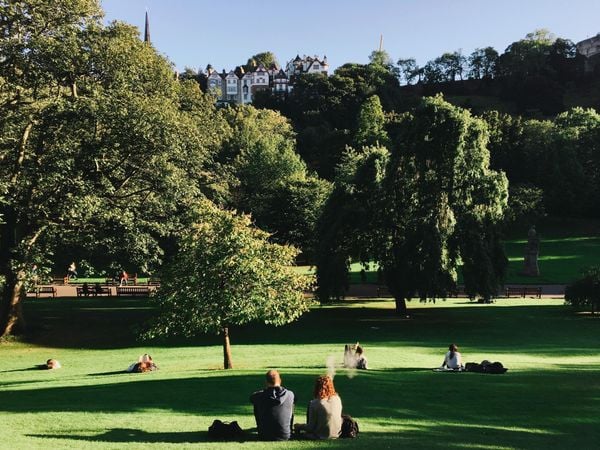 Tips for Moving to a New City
Wondering what to do when moving to a new city? First, consider whether you have friends or family members already living there. Getting a first-hand account of the new city is a great way to get some insider thoughts that are hard to find out until you live in the area.
Even if you aren't close with someone who lives in the area, get in touch. Most people are more than happy to give you their thoughts on the area where they live. Whether they love it, are less than thrilled, or are somewhere in between, they will probably have some beneficial information to share.
1. Set a Budget
No one will deny that moving can be expensive, but don't pay more than necessary by doing your homework before you move. One important piece of information you will need is the cost of living in the location you are moving to.
Some areas have a notoriously high cost of living. If you plan to move to one of those areas, you know that you need to have your finances in order. If you are moving to an area that has a similar cost of living as the area where you currently live, you may feel comfortable that there won't be many changes.
Get an idea of the housing costs in the area where you plan to move. Even if it seems like the cost of living is similar to your current location, there can be a huge swing in housing costs. These costs vary by how close to the conveniences of the city you are. Living further from the city center is a way to save money, but not all directions are created equally. Twenty minutes outside of the city limits to the north, there may be a drastically different housing market than twenty minutes to the east.
2. Check out Education
An important area you want to check out before making your move is the quality of the local schools. Both can be easy ways to indicate the quality of the neighborhood as a whole. While great schools may not be as important if you don't have children, areas surrounding great schools are typically nice themselves.
3. Understand the Local Scene
Understanding the vibe of a city is difficult without spending time there. If you are doing all of your apartment hunting online, you may have trouble getting a feel for the place. Even spending a weekend in the area before you move allows you to walk the streets, pop into local stores, and check out the types of outdoor activities available.
If this is impossible, read the local newspaper online and follow local restaurants and civic organizations through social media. This gives you an idea of the type of activities that are popular in the area.
What to Do About Housing When Moving to a New City
Narrowing down the location where you plan to live allows you to start searching for places to live. If you are moving to a new city because of your job, you have a little easier time narrowing down your location, as you will probably want a reasonable commute.
If you are starting fresh and do not have a job yet, you have more choices about where to live. It still makes sense to stay within a reasonable commuting distance of where you want to be based.
Aside from your place of employment, consider other areas you are likely to go to and keep them in mind when considering apartment locations. For some people, easy access to a nice grocery store is important. Others place a premium on having easy access to restaurants and nightlife. Still others will drive further to work if it means close access to outdoor activities during their off-hours.
When choosing an apartment, you want to know the amenities offered. If you have a pet or plan to get one, it is important to be very clear about the pet policy of any apartment you are considering. Also be sure to understand what utilities are included in the price of the rent as it is impossible to accurately compare unless you factor in these expenses.
When touring a potential apartment, ask about leasing options. If you aren't sure how long you plan to stay, you may prefer to pay a little higher rent for the option of a shorter lease. If, however, you are committed to the area, a longer lease may provide the opportunity to save some money.
If you are looking for a new city to call home and are considering the Dayton area, get in touch with us here at Georgetown of Kettering. Close to all the amenities Dayton has to offer, and a bustling nightlife of its own, while offering easy access to over 20 state parks, Kettering provides plenty of options for those looking for big-city benefits with small-town charm. If you want to learn more about the area, check out our neighborhood.